Click on the link to get more news and video from original source: https://www.devex.com/news/adb-again-under-fire-over-safeguards-in-laos-dam-84185
---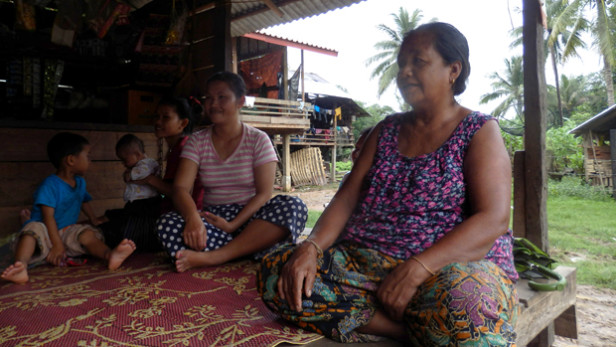 The Asian Development Bank is again under fire over alleged safeguards violations, this time about a hydropower project in Laos that two NGOs claim will displace indigenous people, affect livelihoods and destroy the area's immediate environment.
ADB decided last week to give the green light to a $50 million loan for the dam in Nam Ngiep River in central Laos, which is expected to support the sustainable development of hydropower resources in the landlocked country and provide a reliable and affordable access to energy sources in neighboring Thailand. This, according to a Devex early intelligence report, would provide an increase in power generation capacity in Laos and improve the power trading between Laos and Thailand, as well as improve the integrated water resource management in the river basin.
The bank's approval for the loan was however met with strong opposition from International Rivers and Mekong Watch, two international advocacy groups that argue the dam will not bring sustainable development to the affected communities.
"Even though the project has been approved, it should be a point of warning. ADB has a number of instances of investing in power projects [that] are not sustainable because of the effects to people," Tanya Lee, International Rivers program director for Laos, told Devex. "In Laos, the way the development is being distributed, it is not possible for people to benefit equally."
The project, worth around $900 million — with social and environmental costs budgeted at $52.5 million — is expected to generate a total of 290 megawatts of power, 93.7 percent of which will be exported to neighboring Thailand, according to official documents. The remaining 18 MW of power will be used for domestic on-grid electrification. Electricity production is expected to start at the beginning of 2019. Apart from ADB, the other financiers are the Japan Bank for International Cooperation and several commercial banks.
About 3,000 individuals from neighboring Hmong and Khmu ethnic communities are expected to be affected by the dam's construction and operations. International Rivers and Mekong Watch assure these people "will have to involuntarily resettle to make way for the project."
This is not the first time ADB has been under intense scrutiny over a development project's safeguard issues.
In February, Devex reported about how the bank admitted its own mistakes regarding a controversial railway project in Cambodia denounced by local and international advocacy groups that accused ADB of not adhering to its environmental, social and safety standards. Even the bank's internal watchdog pointed out the lapse in the process at the time.
Amid recent debate over World Bank safeguard policies and procedures, both cases underscore the importance of traditional development leaders like ADB to implement environmental, social and safety standards and thus demonstrate their commitment to accountability and integrity in their projects.
Consultations
International Rivers and Mekong Watch mentioned issues of lack of proper consultation, information inculcation and the cultural aspect of obedience of affected communities.
"When I interviewed villagers who will be affected by the proposed [project], they said they do not have enough information about the impacts," Lee told Devex, adding that many agreed to give their approval because they fear "repercussions."
She added: "They spoke about the presence of 'authorities.' They understand that the dam project is a priority of the government … There's a feeling of pressure and in the context of Laos, people are concerned about repercussions."
ADB refuted this, arguing both the bank and the power company involved conducted "more than 50 consultations at various levels" with the people in a "meaningful, transparent, participatory and inclusive manner."
"ADB is satisfied that the process and results comply with [the bank's] safeguard policy," Kurumi Fukaya, ADB lead investment specialist for the project, told Devex. "We noted that the affected people are speaking freely without any fear and in fact, [the power company's] transparency in explaining the project's environmental and social impacts and its management's plans solicited frank and serious discussions by the affected people."
Fukaya further added that the views of stakeholders were considered in the process that resulted to changes in several project designs, including the location of the resettlement site, alterations to livelihood programs, and reduction of the maximum reservoir level of the dam on top of a grievance mechanism put up from the community level to resolve conflicts and disagreements.
Mind shift?
Other problems related to the project include forced resettlement, compensation and environmental safeguards.
While several studies and impact assessments have been made by stakeholders like the power company, it's not yet clear whether these documents are comprehensive enough — and implementable — to cover all bases.
"ADB management will have to have a much higher recognition as to how difficult [it is] to carry out a project like this in compliance with safeguard policies," Toshiyuki Doi, Mekong Watch's senior adviser, told Devex.
Some of the environmental concerns are waste water management, greenhouse gas emissions and biomass removal, which the bank approved with the satisfaction of having "plans in place" after conducting due diligence.
ADB's Fukuya said the affected people are already included within the scope of the bank's resettlement and ethnic development plan, and will receive "compensation, replacement land, and support" — something that could make or break the affected communities' development future.
Doi recalled the Cambodia railway case, echoing what several local groups back then were suggesting the need for a "mind shift" in the way the bank approves and implements future development projects.
"[The need for] ADB management to have a 'mind shift' that resettlement is not just moving from one place to another. It should be at the center of people's development, and people should be at the center of it," Doi said, adding that in his opinion, the way the Laos case is going, "I don't think minds have changed or shifted."
Read more development aid news online, and subscribe to The Development Newswire to receive top international development headlines from the world's leading donors, news sources and opinion leaders — emailed to you FREE every business day.